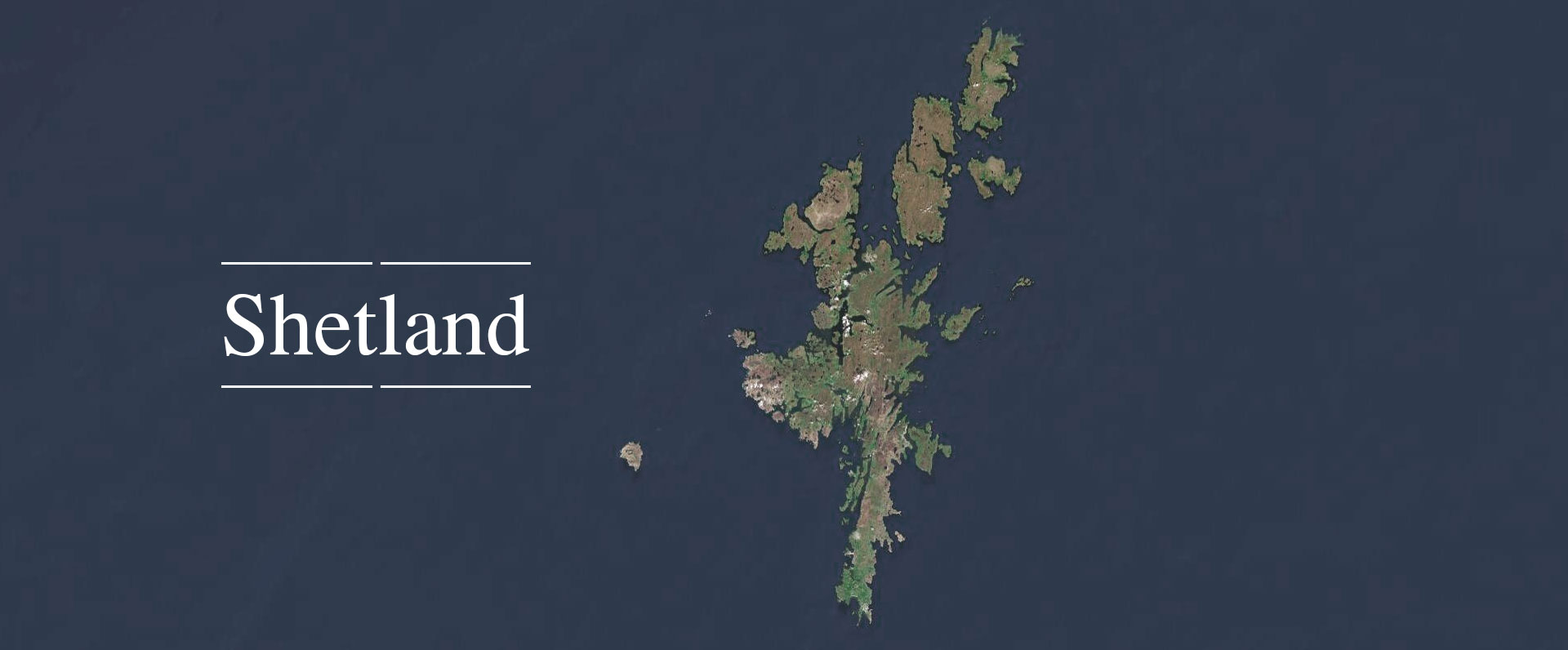 Click here to enter the search interface (beta).
Map of those places mentioned in the Shetland legends.
Sagnagrunnur began as a database of information relating to Icelandic folk legends in print which was started in 1999 by Professor Terry Gunnell, then lecturer in Folkloristics, who enlisted the invaluable help of his students. With the help of Trausti Dagssón, now working for the Arnamagnean Institute in Reykjavík, the Icelandic Sagnagrunnur has gone on to take the form of a geographically mapped database, returning the legends to the landscape that gave birth to them. The database has gone on to be joined by another database on Icelandic wonder tales compiled by Professor Aðalheiður Guðmundsdóttir, and has recently also been connected to the database of sound recordings housed by the Arnamagnean Institute, Ísmús, extending the number of narratives covered in the database to over 25,000.
The intention is that the new Sagnagrunnur: Shetland database will also give users access to similar detailed information about both published legends and live recordings from Shetland (most of the latter coming from the Tobar an Dualchais/ Kist o Riches website (https://www.tobarandualchais.co.uk/) containing archival material collected in Shetland by the School of Scottish Studies in Edinburgh. Complied by Nicolai Lanz, and financed by research funding from the University of Iceland (Terry Gunnell) and the Shetland Amenity Trust (to whom we are especially grateful), the database has initially focused on printed materials, and other source material collected and kindly shared with us by Vilborg Davíðsdóttir who wrote her MA thesis at the University of Iceland on the legends told by the famous Shetland storytellers Tom Tulloch (1914-1982) and Brucie Henderson (1891-1977) (see http://hdl.handle.net/1946/10174). Our hope is that it will continue to develop over the coming years.
As can be seen here, where possible, the legends are connected to their place of origin, the various entries containing summaries of the narrative, and details about where the whole story can be found (or heard), about the collector, the storyteller, their gender, their place of residence, and those places mentioned in the account, as well as a list of key words (relating to a list compiled for the overall Sagnagrunnur project, but now also a number of words and concept only relevant to Shetlandic folklore).When applicable, information is also provided about migratory legend types, allowing broader contextual comparison with stories found in neighbouring areas (which will come to include not only Iceland, but also the Faroes, Orkney and the Nordic countries. As can be seen from the user's manual, users can easily widen their search to include other areas.
Particular thanks are due to Vilborg Davíðsdóttir, Brian Smith (of Shetland Archives), Eileen Brooke-Freeman (of Shetland Amenity Trust) and Neill Martin (of the School of Scottish Studies) for their help.
The Sagnagrunnur: Shetland database is dedicated to the memory of the late Davy Cooper (1961-2021: https://www.shetlandtimes.co.uk/2021/03/24/amenity-trusts-key-figure-davy-cooper-dies) of Shetland Amenity Trust in recognition of his keen interest in Shetland lore and traditions and the invaluable support he gave to this project; to that of the much beloved Lawrence Tulloch of North Yell (1942-2014), a living legend archive in his own right (https://www.shetnews.co.uk/2017/02/14/tributes-flood-in-for-storyteller-lawrence/); and to that of Professor Bo Almqvist (1931-2013) of University College Dublin, who had a lasting love of the folk legends of Shetland, and dreamed the dream that gave birth to the Sagnagrunnur (see Terry Gunnell, "In Memoriam: Bo Almqvist [1931-2013], Folklore 125.2 (2014), 258-261.